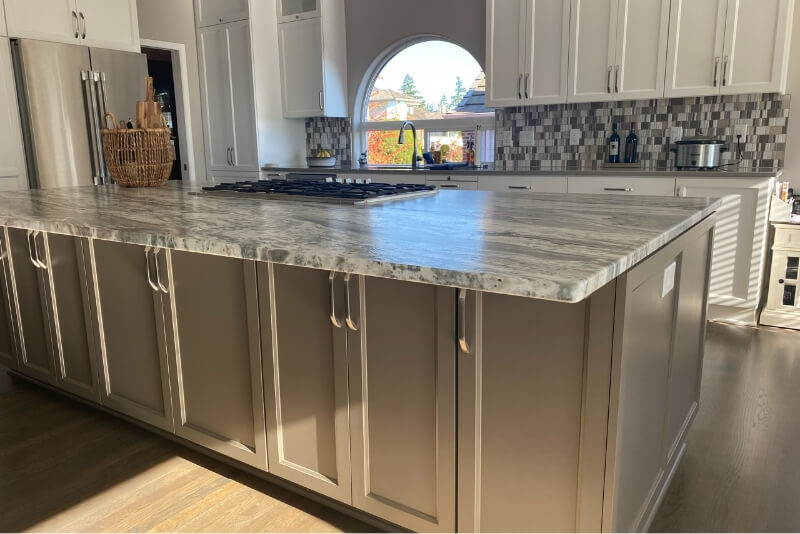 Kitchen cabinets are a focal point in any kitchen, and remodeling them can transform the entire space. Whether you're looking to update the style or increase functionality, kitchen cabinet remodeling is an excellent option. In this blog post, we'll explore the benefits of remodeling your kitchen cabinets and provide some tips to help you get started.
Why Remodel Your Kitchen Cabinets?
Improve Functionality
Remodeling your kitchen cabinets can improve functionality by adding extra storage or reconfiguring the layout. For example, adding pull-out drawers or shelves can increase storage space and make accessing items easier.
Update Style
Outdated cabinets can make your kitchen look tired and dull. Updating the style of your cabinets can transform the entire space and give your kitchen a fresh new look. Choose from a variety of styles and finishes to create the kitchen of your dreams.
Increase Home Value
Remodeling your kitchen cabinets can increase the value of your home. Potential buyers are drawn to modern and functional kitchens, and updating your cabinets can make your home more appealing to buyers.
Tips for Kitchen Cabinet Remodeling
Determine Your Budget
Before starting any remodeling project, it's essential to determine your budget. Kitchen cabinet remodeling can vary in cost depending on the size of your kitchen and the type of cabinets you choose. Setting a budget can help you stay on track and avoid overspending.
Choose a Style and Finish
Choosing a style and finish for your cabinets is an important decision. Consider the overall style of your home and choose a finish that complements it. Popular finishes include painted, stained, and glazed cabinets.
Hire a Professional
While it may be tempting to tackle the project yourself, hiring a professional can ensure a successful outcome. A professional cabinet installer can help you with the design process, ensure proper installation, and provide valuable advice.
Consider Refacing Instead of Replacing
If your cabinets are in good condition but look outdated, consider refacing them instead of replacing them. Refacing involves replacing the cabinet doors and drawer fronts and adding a new veneer to the cabinet boxes. This option is more affordable than replacing your cabinets but can still give your kitchen a new look.
Don't Forget About Lighting
Lighting is an important aspect of any kitchen remodel, and it's often overlooked. Adding under-cabinet lighting can make a big impact on your kitchen's appearance and functionality. Choose from a variety of options, including LED and puck lights.
Are you ready to remodel your kitchen cabinets? Give us a call today! We'll talk you through the process and help you get started.